CranioSacral Therapy (CST)
The CranioSacral system comprises the bone, membranes and fluid surrounding the brain and spinal cord. CranioSacral Therapy is a gentle touch and non-invasive soft tissue therapy used in the treatment of a range of health conditions. It is a powerful therapy that affects the central nervous system to assist in improving function throughout the whole body. It is suitable for all ages, from infants to the seniors.
Wakamatsu CranioSacral & Remedial Massage
Yutaka is one of the leading remedial therapists in Tasmania, providing both CranioSacral Therapy and Remedial Massage. Yutaka warmly welcomes you to his peaceful clinic room in Kingston.
Make yourself comfortable. Relax. Yutaka's treatment approach is finely-tuned to melt and blend into your body system.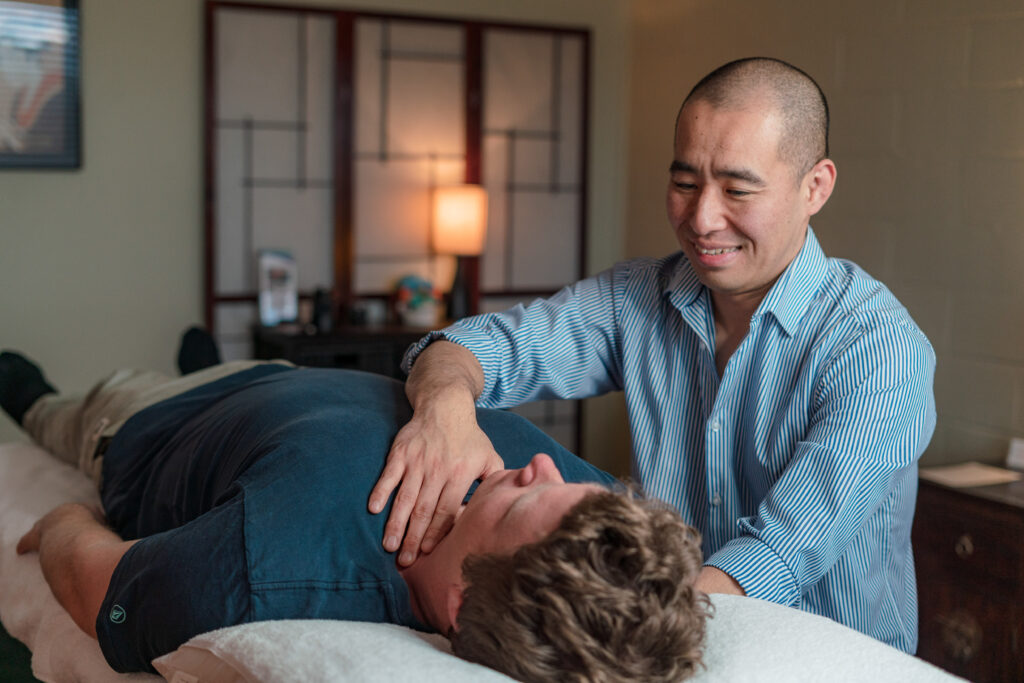 Yutaka has an exceptional gift in his hands when he gives massages. I always feel improved when he has worked on any problem area.
- Marilyn J.
I have noticed a profound change in my overall health, both physically and mentally since receiving regular CST sessions.
- Ash N.
Yutaka is very caring, highly knowledgeable and intuitive during the session… and I believe this wonderful combination of attributes ensures the body can heal in the most effective ways
- Merren W.
I find CranioSacral Therapy also helps with treatment of stress and anxiety. It is a relaxing and non-invasive treatment.
- Sarah W.
Yutaka immediately knows where to hit the trigger points to loosen muscles and tendons.
- Noel M.
Yutaka has certainly helped me to maintain my mobility, reduce my discomfort as well as reducing my general stress levels
- Ian G.
Yutaka's unique combination of remedial massage and CST has increased my mobility and decreased my pain.
- Lise P.
He is able to free up tight muscles using trigger points and Massage ease my aches and pains. At times a combination of CranioSacral treatment and Massage depending on what the problem was for that session.
- Marion R.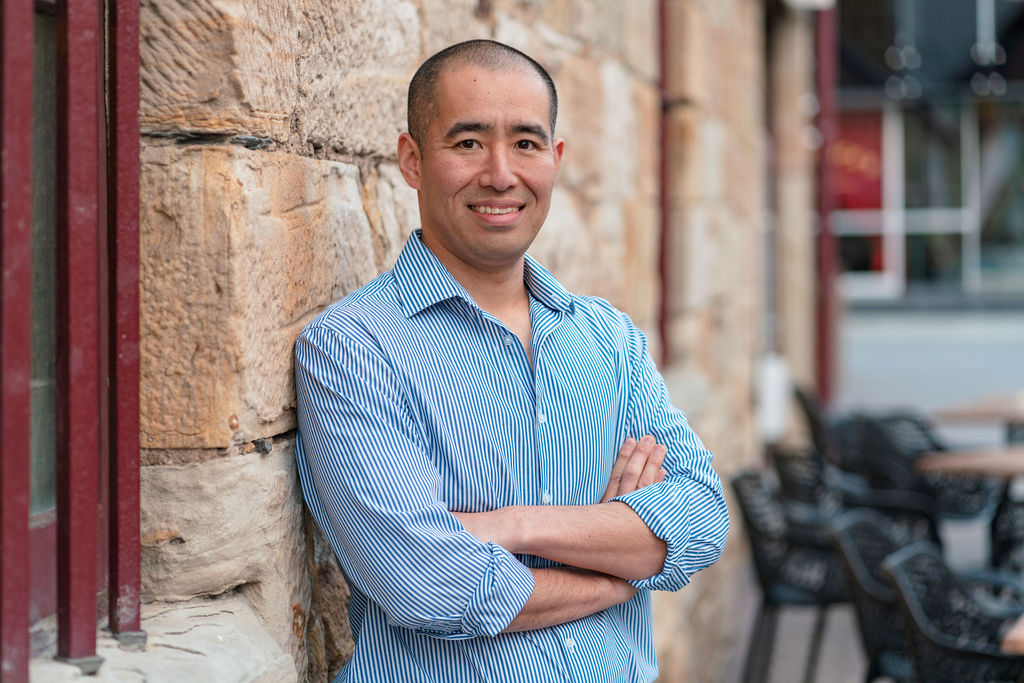 About Yutaka
Your Japanese lethal weapon against chronic pain and health disorders is available right here in Hobart. Yutaka is one of few therapists who practice both CranioSacral Therapy and Remedial Massage. Yutaka's therapy is customised to your individual needs. Yutaka is also a Judo Champion in Australia!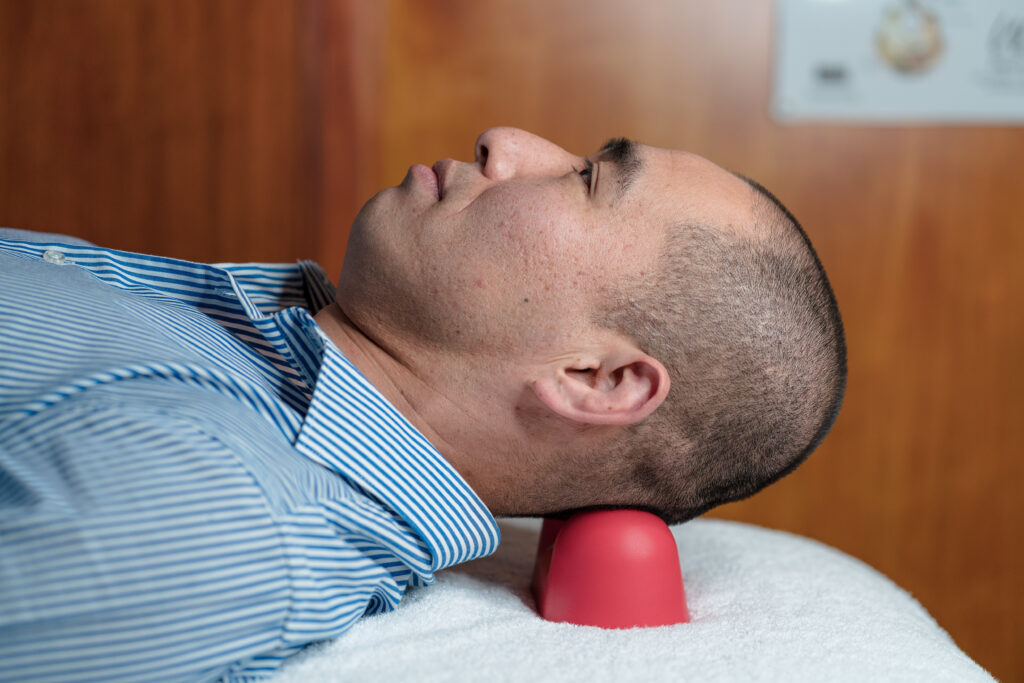 Still Point Inducer
Yutaka's highly recommended relaxation device is the "Still Point Inducer". This enables you to practise CranioSacral Therapy in your own home. Just lying on your back with your Still Point Inducer for about 15 minutes will refresh and revive you!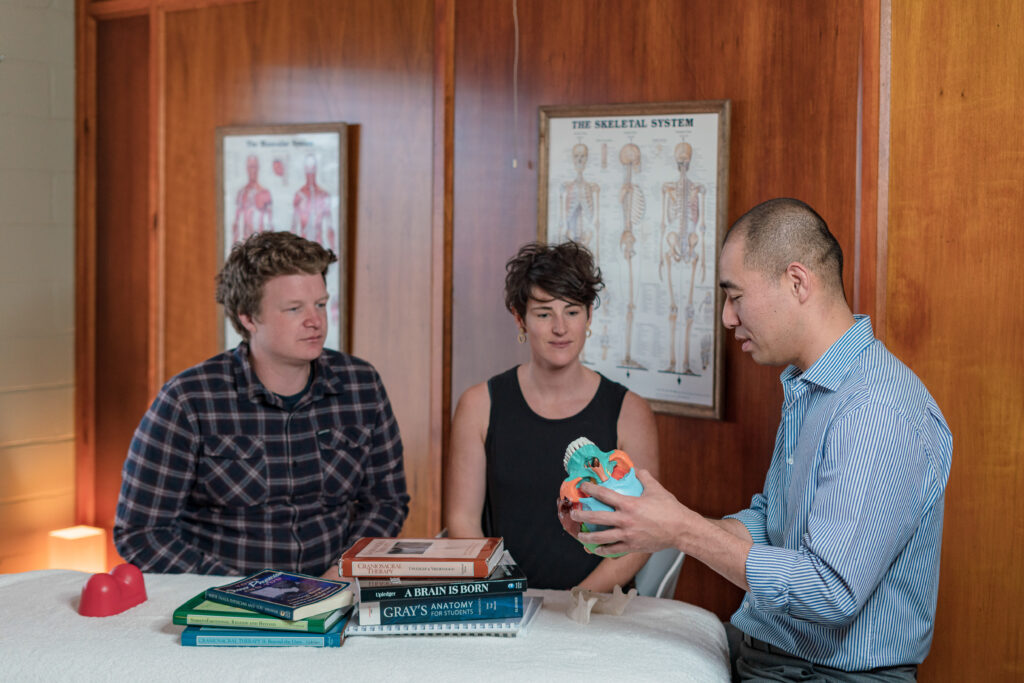 CST Study Group
Yutaka is a certified Upledger CranioSacral Therapy's study group leader in Hobart. Yutaka is supporting and encouraging a local health practitioners to learn more about CranioSacral Therapy.